Rumor: Slaughterhouse Is Shady Bound?
September 23, 2009 @ 8:48 AM EST
General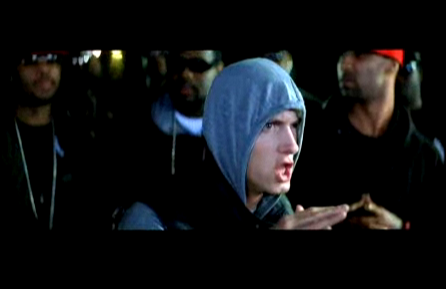 After we broke the first look of Em and Slaughterhouse appearing together in the "Forever" video, the Internets have been on fire with all types of rumors of how and why that went down. Well my fellow trusted voice, Miss Info, attempts to make sense of it. Minya says:
That Slaughterhouse appearance in "Forever," was indeed a non-verbal announcement of the contract negotiations going on behind the scenes. For the past month, both sides have been working towards bringing the group to the Shady label. And that the gathering of Em and the guys at the shoot, is the first of more collaborations to come.
For now, Eminem is working on Relapse II, in Detroit. Joe is working on The Great Escape. Royce is preparing his Oct. release, StreetHop. Crooked I is working on an EP called Mr. Pig Face Weapon Waist (lol!). And Slaughterhouse will be on the road with TechN9ne for all of Oct and Nov. But fans all want to see Em plus Slaughter on a track (especially Em and Royce). Imagine the killer verse volleys!
I might have to ask my Jewish partner about all this.
Sidebar: Yes, Joell Ortiz was in the video. Stop all your bloodclot cryin' Slaughterhouse stans.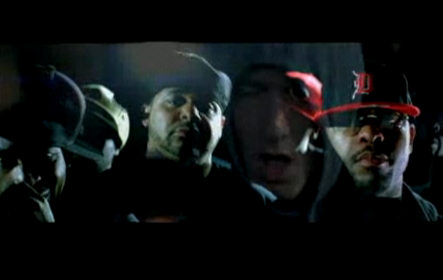 Bonus: And while we're at it, here's some spankin' new music from the man himself. This beat has the flu.
"50 For The People."