New Mixtape: DJ Parler x DJ Wonder "Punk Smoove Shit"
September 25, 2009 @ 11:48 AM EST
General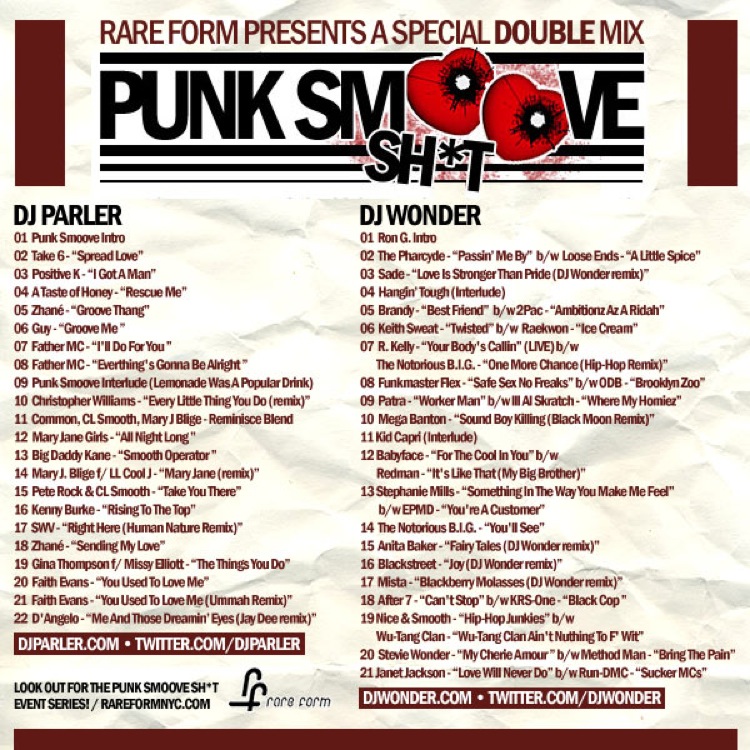 This was a collabo between myself and DJ Parler for the party series that we do with RareForm NYC. Straight R&B, Smoothed Out Hip-Hop, New Jack Swing, Jay Dee Bang Bangs and More! For my part of the mix I did a classic Ron G./Kid Capri-style Blends Tape. Ron even co-signed the mix on the intro!! For everyone who likes my Lip Service mixes – this has that flavor!!
— DJ Wonder a.k.a. Jack Tripper.
What are you waiting for, an invitation? Download here.
Props: Team Yee