DJ Drama Interviews Lil Wayne On His Bday
September 27, 2009 @ 11:04 PM EDT
General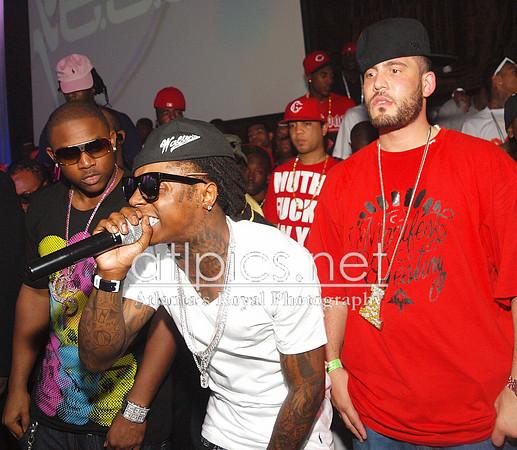 Today is Lil Wayne's born day. And the mixtape DJ he made beautiful music with didn't forget. That's right folks, Drama and Weezy chop it up. What's a lawsuit?
Break 1: Wayne says he jetted to Minnesota to watch Brett Favre, his favorite player, bring his team to a thrilling last minute victory.
Break 2: Wayne discusses his big tour moneymaker status and Young Money's success.
Part 3: Wayne on the "Bedrock" mixup and big praise for Nicki Minaj and Drake.
Break 4: Wayne says "Forever" doesn't count as an Eminem collaboration and he thinks we all need to appreciate Jay-Z.
Break 5: Wayne says he's got a surprise for Rebirth and a new mixtape on the way.