Jim Jones Gets His Wrist Slapped
October 5, 2009 @ 5:12 PM EST
General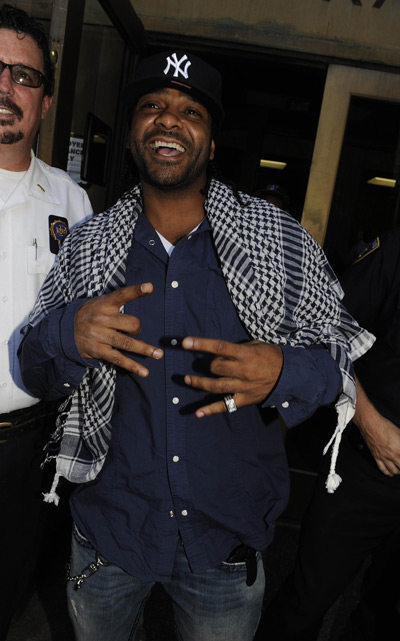 Remember the big Louie V struggle around X-Mas time last year between the Capo and Ty-Ty's brother? Ne-Yo probably still has nightmares about it. Ha! Anyways, justice was served this morning. Or was it?
Jones entered his plea to the misdemeanor charge Monday. He was sentenced to time served — the few hours he was in custody after turning himself in to police in January.
Defense lawyer Scott Leemon has said Jones didn't start the fight.
Leemon said Monday that Jones pleaded guilty because he didn't want to risk probation—and potential touring restrictions—if convicted.
Translation: A pretty anticlimactic ending. SMH.
Jomo Made It: USA Today