Bun B Loves Goodie Mob's "Soul Food"
October 16, 2009 @ 1:52 PM EST
General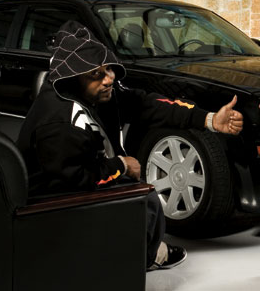 In a testimonial with NPR, Uncle Bun says he satisfies his appetite with Goodie Mob's classic debut, Soul Food.
I made a very real connection with that album. At the very least, the music was extremely entertaining, extremely enjoyable. But if you really got into listening to the wordplay — the lyricism — it really was trying to make you understand: "Look. The way they got you locked down in your 'hood is the way they've always had us locked down in society."
You actually took something home after you finished dancing. You actually learned something. And there's not a lot of people that can say they can do that in the course of a dance song. I think Goodie Mob are great examples of that.

Soul food is gut food, you know what I'm saying? It's food that sticks to you. We as Southern musicians and Southern artists, I think we were all raised on a lot of rhythm and blues, and soul music. And we take a lot of those influences and put it into our music. So even though we may be rapping sometimes about cars, there's a lot of times where we talk about real-life things.
So if you want music that's just not being made to get your money, but music that's being made to really inspire you, then Soul Food is that album.