Chris Brown On Angie Martinez
October 21, 2009 @ 3:43 PM EDT
General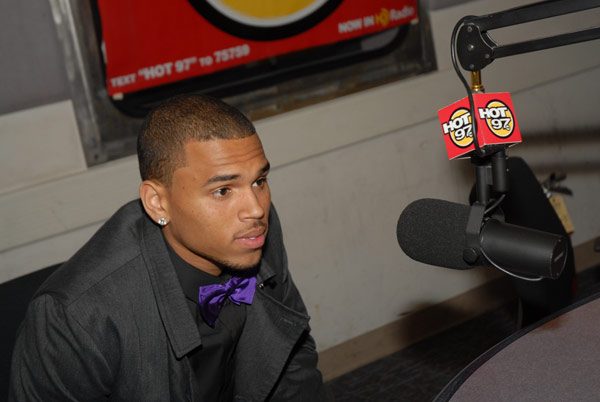 Image: Breezy Graffiti via Hot 97
This afternoon, Chris gave his first radio interview with Angie Martinez on Hot 97. This is his second sit down since appearing on Larry King Live last August. Here's how it all went down.
Part 1: Discusses public perception and his dad.
Part 2: Won't discuss what happened, but speaks on his comeback and advice from Will Smith.
Part 3: Pardon the occasional dead air but here he discusses his gripe with Oprah and the resurgence of "Forever."
Part 4: Speaks on his interview with Larry King Live and plans on writing book in the future.
Part 5: Discusses dating and vilification.