Nipsey Hussle On "We Are The World" Remake
February 4, 2010 @ 12:37 PM EDT
General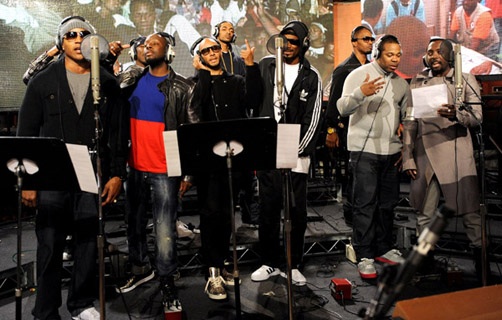 Peep, the Nip slip in the back? Ha! Anyway, Mr. All Money In, No Money Out spoke with XXL about his appearance on the "We Are The World" remake and gave details on the rap portion of the track.
…But as far as the rapping, LL did the original lead vocal for the rap. Everybody rapped the same verse, we stacked our vocals and then after, LL, will.i.am went in, then Jamie Foxx, Snoop, myself. And what it was, after we laid our vocals in the studio, we all got together to record the visual, and that's when everybody had their individual mic and we rapped it at the same time.

Oh, so there's an actual rap part on it?
Yeah, I'm like at first when they called me, I'm like, "Shit, am I gonna write, you gonna have me write my shit?" But it was a 12-bar verse. I think LL wrote it and it was just talking about the disaster, similar to how everybody need to come together, it was you know uplifting lyrics. It wasn't nothing corny, it was something that people would be able to relate to but still universal.