T.I. RESPECT. Cover
August 16, 2010 @ 3:07 PM EDT
General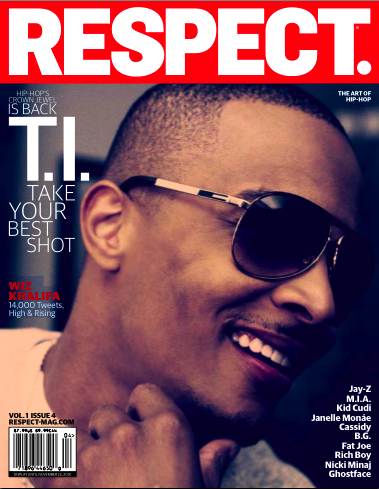 For RESPECT.'s fourth issue, T.I.'s plastered on the cover. Issue on newsstands August 31st.
Sidebar: Tip's also having a secret show tonight in New York. I got 10 tickets to the first ones that email us at [email protected] make sure you have a printer handy. Open to NY area residents.
UPDATE: Contest over! Congratulations to the lucky 10. See ya tonight 9 P.M.