T.I. Declares Takers Is Number One
August 30, 2010 @ 5:17 PM EDT
General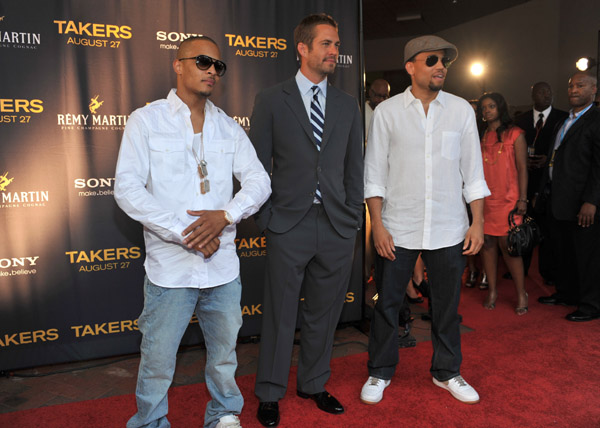 Men lie, women lie, numbers do too? Despite box office reports, T.I. claims that his movie, Takers is the number one movie in America. Um, ok denn.
I'm seeing on various web sites that Takers was number one and then Exorcism was number one.  Why is there this indecisiveness on which film topped the box office?
With those numbers they estimated the end-all-be-all would be the competition being number one and Takers being number two. But this morning, after those estimations have already been reported, the final numbers came in from Sunday night.  When all those numbers came in, Takers was indeed number one — officially.  They made estimations and kind of prematurely got that word out and miscalculated.  The final call is Takers is number one.  The people demanded it, as they should — and they got what they wanted.
UPDATE: T.I. ain't lie. Box Office Mojo has Takers at the top spot. He talks to 1515 about the achievement.