Gucci Mane The Appeal Tracklist
September 8, 2010 @ 9:13 PM EDT
General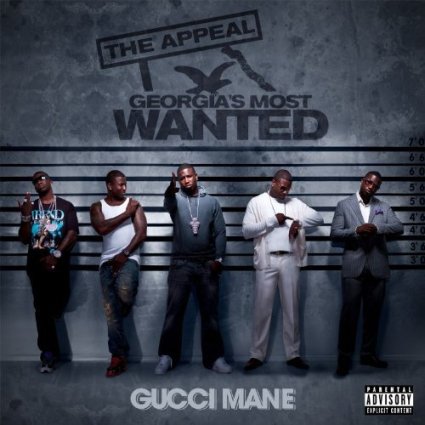 Gucci's The Appeal: Georgia's Most Wanted is in your local record stores September 28th and here are the titles for his third forthcoming. It's almost that time.
1. Lil Friend (Feat. Bun B)
2. Trap Talk
3. Missing
4. What It's Gonna Be
5. Making Love To The Money
6. Gucci Time (Feat. Swizz Beatz)
7. Party Animal
8. Remember When (Feat. Ray J)
9. Haterade (Feat. Nicki Minaj and Pharrell)
10. It's Alive (Feat. Swizz Beatz)
11. ODog (Feat. Wyclef)
12. Dollar Sign
13. Brand New
14. Weirdo
15. Grown Man (Feat. Estelle)
Sidebar: Gucci Talks Jewelry Selection mixtape.