Dipset Reunite On Hot 97 (Angie Martinez)
September 24, 2010 @ 4:12 PM EDT
General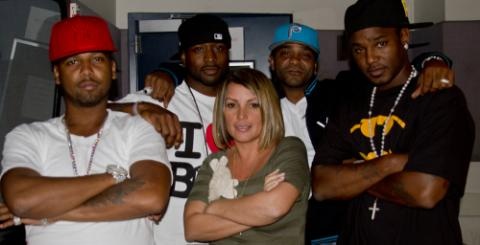 Photo: Miss Info
Ah, just like ol' times. This afternoon, Cam'Ron, Jim Jones, Juelz Santana, and Freeky Zeekey returned to Hot 97 for the first time in years. The whole crew's in here!
Break 1: Reunited and it feels so good. Good Snoop impersonation, Cam. Ha!
Break 2: Cam and Jim explain Kanye "diss" on "Toast".
Break 3: More camaraderie. Reunion show November 26th at Hammerstein Ballroom in NYC.
UPDATE: Now with video.