Kid Cudi Explains Fall Out With Wale
October 5, 2010 @ 11:53 AM EDT
General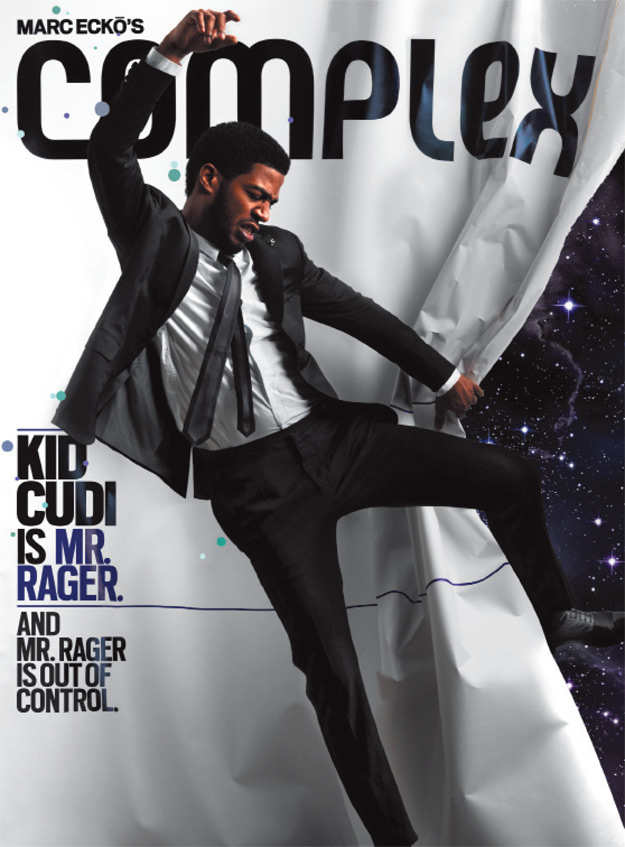 The folks over at Complex released a few outtakes from their October/November issue with Kid Cudi. In the excerpts below, he elaborates on his rift with Wale and takes us back to their GQ shoot with Drake.
Complex: Where did the whole attitude shift towards Wale stem from?
Kid Cudi: I really don't understand what's up with this guy, but he's just somebody I don't click with anymore. I started making changes in my life and started to realize positive energy around me, and he never really had a good energy. I never felt like he wanted to see me prosper, it was just one of those niggas that was envious rather than happy for a nigga. I could be reading it wrong, but I'm not making beef and rearranging my life. It's pretty obvious he feels some type of way about it. I'm not into peer mediation and working things out, I'm just trying to provide for my daughter and my family and making music for my fans. I vibe with certain people and some people I don't.


Complex: Last September you shot a page for GQ's Men of the Year issue with him and Drake; was everything cool then?
Kid Cudi: The whole time me and him and Drake were doing the GQ shoot, Wale was bitching and being aggravated that clothes weren't in his size, just really not cooperating and being difficult, and just being a diva. The photographer was like, "Wale, c'mon, smile a bit" and he was like, "Man, I don't smile, let these other guys smile." I was like, what kind of shit is that? In my head I'm thinking, "man, this is GQ. If these niggas want you to smile, smile." We just got picked for "Men of the Year," that shit is awesome. It's wack to be on that shit when you're at a photo shoot, he shouldn't be getting all riled up. There was tension throughout the whole shoot. Me and Drake have a rapport, we're cool. We were automatically hitting it off, and kicking it, and Wale was just not trying to be in the situation. He was trying to be too cool. He was acting like he's too good for the situation, and that's how he always is. He always acts like he's bigger than what he is, and I don't fuck with that at all.