Steve Stoute On Grammy Advertorial
February 22, 2011 @ 3:11 PM EDT
General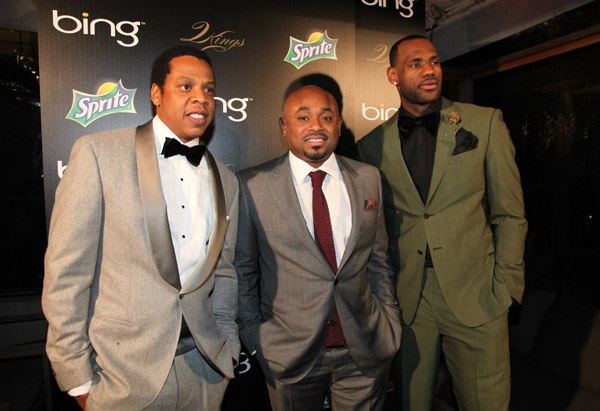 On Sunday, industry muscle Steve Stoute took out a $40,000 advertorial in the Style section of the New York Times to criticize the National Academy of Recording Arts and Sciences. The Hollywood Reporter hollered at "The Commissioner" man, to get down to the bottom of it.
THR: And this speaks to your argument that the Grammys are out of touch?
Stoute: You wanna know how out of touch they are? The photo they used for Jay-Z's Record of the Year nomination, it's 15 years old. That picture is from Reasonable Doubt, his first album in 1996 when Jay-Z looks 12!

THR: We're estimating that the ad cost around $40,000, care to comment?
Stoute: The ad was expensive, but the price pales in comparison to the torture that artists are going through. It wasn't about spending that kind of money. It's, how could you not make that statement

THR: Why the New York Times?
Stoute: If I wrote that in a blog, would it be taken seriously? The New York Times Styles section was the right place because when you see it, you have to pay attention to it. It can't go unnoticed. It's very loud when you put it in that forum. Now, it's become this open discussion online. I didn't want it to be music industry-specific. I think it's a larger topic, this generational divide.
Sidebar: Jermaine Dupri Co-Signs Steve Soute