Rap Radar: Freddie Gibbs "ESGN"
February 28, 2011 @ 3:14 PM EDT
General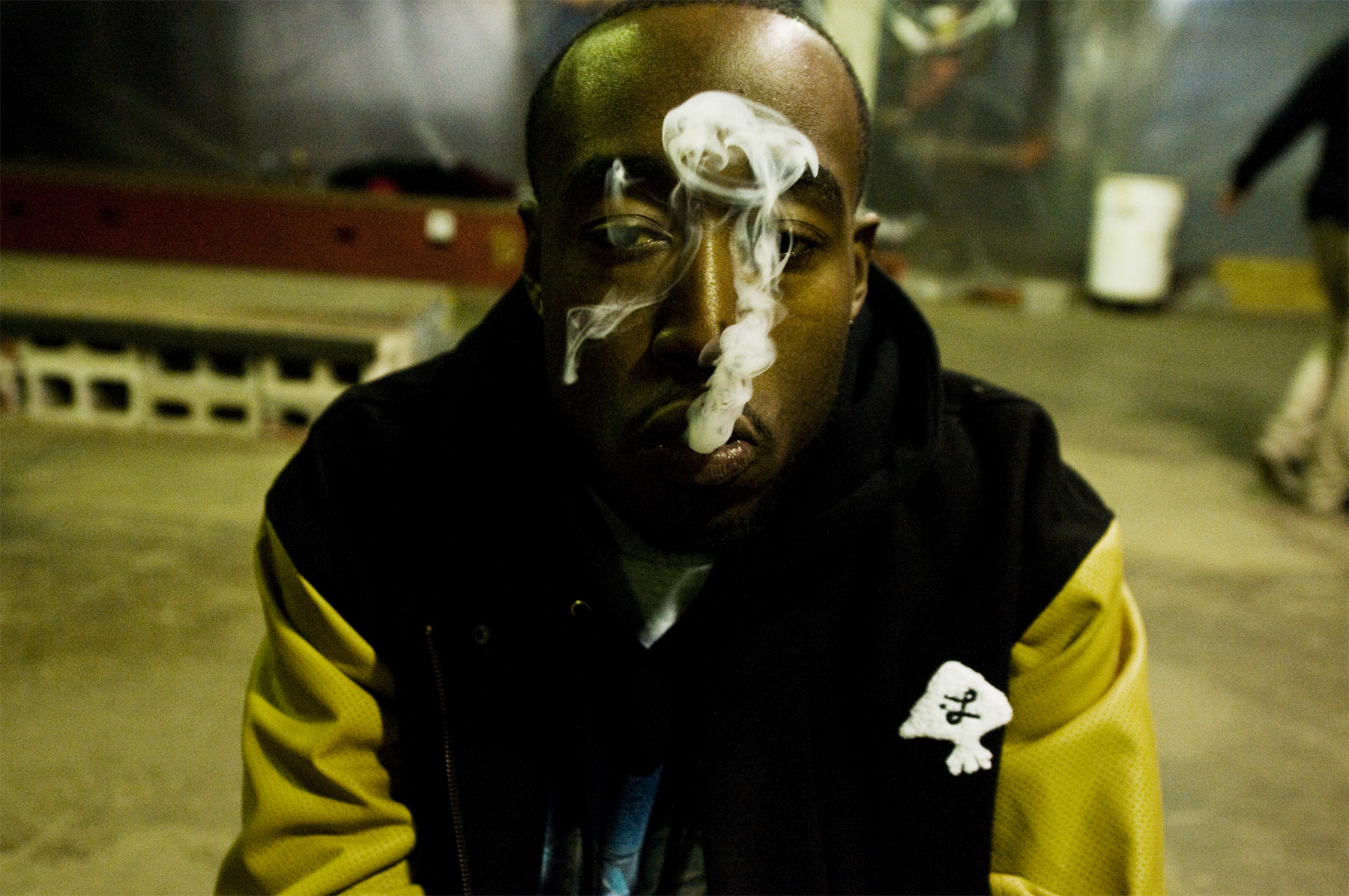 Photo: Virgil Solis
After noticing Freddie Gibbs insightful and often humorous observations on sports through his Twitter account, Rap Radar decided to give him a forum to express his thoughts on the thrills of victory and the agonies of defeat. It's Gangsta Gibbs Wide World Of Sports. The black Bill Simmons is here. And miss him with that NCAA shit.
March Madness is approaching and I'm kinda asking myself do I really give a fuck? I didn't really watch too much college basketball this year due to the fact that I was so engulfed in my BEARS quest to win the Super Bowl. But you can always feel it when it's bracket time. Let's face it man, the college game ain't the way it used to be. No doubt you have standout players this year such as Jared Sullinger at Ohio State, Nolan Smith of Duke (I hate Duke by the way), and guys like Jimmer Fredette of BYU who I think is an excellent college player but I'm not sure if he'll be a dominant scorer in the NBA.
The problem with the college game is that these guys leave too early for me to really take the game seriously.  Too much one and done. Don't get me wrong, that NBA money is tempting, and a nigga out the projects that ain't never had nothing but a basketball is definitely gonna jump on a 7 figure check. I ain't mad at 'cha. I'd do the same shit. But this notion is also hurting the college game. I feel like this is a dilemma that we have to continue to deal with as fans of the sport.
In college football the guys have to stay at least 3 years or be 3 years removed from their high school graduation. Football is a different sport though with a lot more contact and injury, so those 3 years in school for an 18 year old do nothing but help him develop his body as well as his mind for the pro level. Maybe they should implement this into college basketball? Maybe not.
I definitely feel like some of these guys come into the league too early and can't compete with the grown men already there. Freaks of nature like LeBron, Kobe, KG and Moses Malone that jumped out of high school into the Hall Of Fame only come around once in a blue moon. Most of the time you're gonna get a Deshawn Stevenson or a Darius Miles. I think that's why they made them wait a year before they can just come straight out of high school. At the end of the day, I'll probably still fill out a bracket and lose some money but I ain't trippin' because I'm getting ready for playoff time in the NBA.
With all the trades that just went down at the deadline, this is definitely going to be an interesting second half of the season. Melo in NY means trouble for my BULLS in the East, but Derrick Rose is putting in his bid for MVP and the team is starting to rally behind him. Sorry Spike. Kendrick Perkins is definitely gonna help the Thunder down low. Hey they might fuck around and beat the Lakers in the playoffs. Either way it goes, I'll be right there watching on my couch—blunt in hand. But let me know when this March Madness shit is over with though.