Rick Ross Covers Complex
May 23, 2011 @ 11:09 AM EDT
General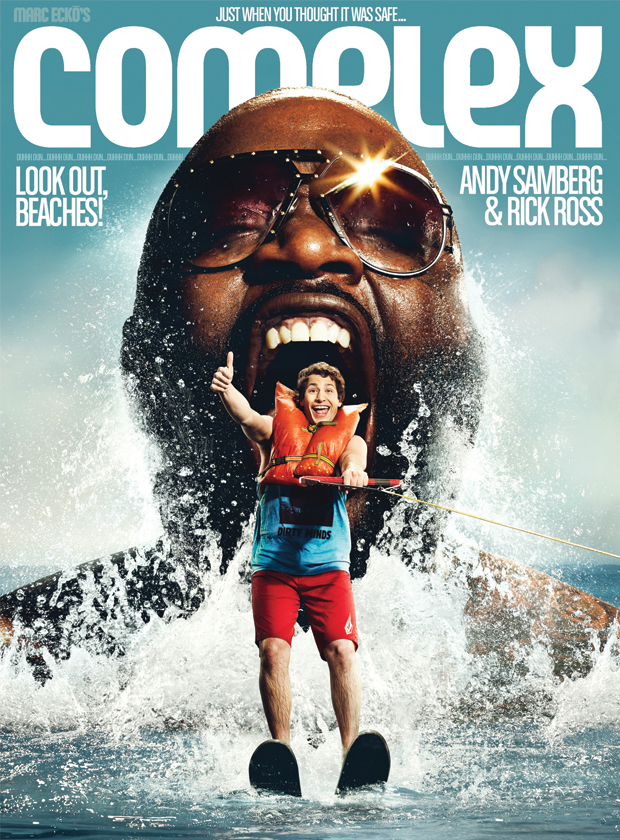 Inspired by the film Jaws 2, Rick Ross and actor Andy Samberg cover the June/July issue of Complex. As always, the feature is already available to read. Tangible version hits newsstands June 7th.
Rick, is there anyone you don't fuck with comedically?
R: I fuck with my homie right here. We don't fuck with Carrot Top.
A: I don't think I would step to Carrot Top, though—he's jacked as hell. [Laughter.]
But maybe if you were rolling with the Bawse…?
R: He's got the Bawse with him now.
A: That's true, yeah, I'd go at it.
R: Yeah, we said it. Fuck Carrot Top!