New Mixtape: Funkmaster Flex Who You Mad At? Me Or Yourself?
April 17, 2013 @ 9:55 PM EDT
General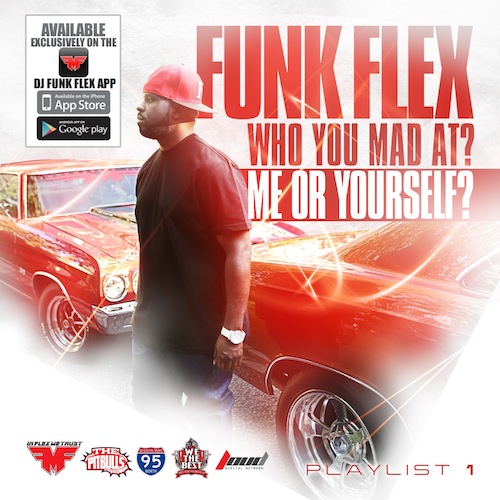 Flex makes his return to the mixtape game and it's more than just 60 Minutes Of Funk. The two-part tape includes half of the industry and is available on his iTunes and Android mobile app. Peep the titles below.
UPDATE: NR provides the zip file. Download here