Dogg Pound & Bone Thugs LP Coming
April 24, 2013 @ 8:15 PM EDT
General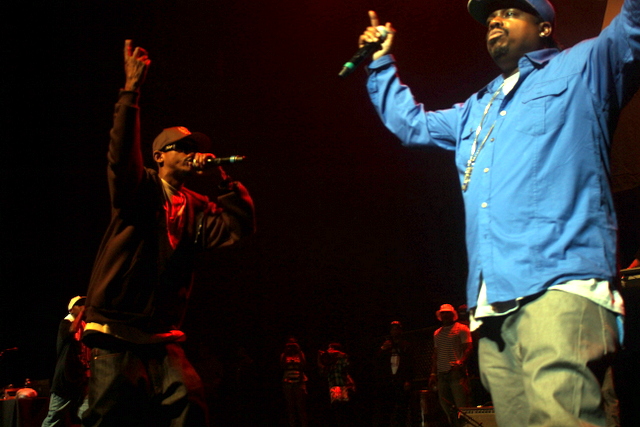 Now that Tha Dogg Pound has buried the hatchet with the thugs from Cleveland, Kurupt confirms with HHDX that a collaborative album titled, Thug Pound is on the way.
"Right now we're fixing to be working on a Thug Pound album with all of Bone Thugs-N-Harmony and all of Dogg Pound," said the Sharon Hill, Pennsylvania-native. "…Snoop [Dogg], Daz [Dillinger], myself, Soopafly, Krayzie [Bone], Wish [Bone], Bizzy [Bone], [Flesh-N-Bone], Layzie [Bone], the whole ball of wax. These are new works."
Kurupt even spoke on his new brotherhood with Layzie Bone.
"I found that a lot of times through disagreements you meet some of your best friends and family," he told DX. "Me and Lazyie is like brothers. During the Death Row [Records] era, we were ready to tear each other apart. Now that's one of my best friends. Layzie Bone is one of my best friends."