Drake Joins The Weeknd In L.A.
September 19, 2013 @ 12:19 PM EDT
Videos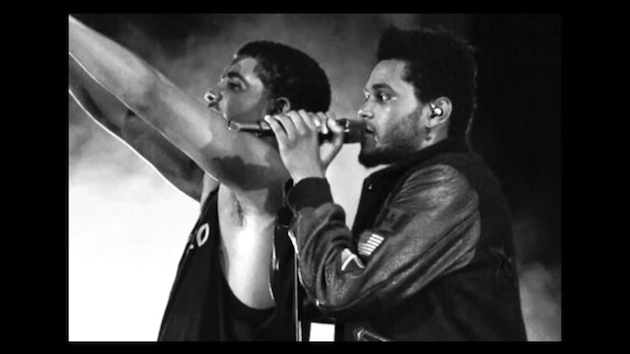 Two nights ago, Drake made a surprise appearance during The Weeknd's show in Los Angeles. After performing "Crew Love" Drizzy prematurely announced that his protege's Kiss Land was the number one album in the country. Close, but no cigar.