Iggy Azalea Covers PAPER
October 1, 2013 @ 12:50 PM EDT
General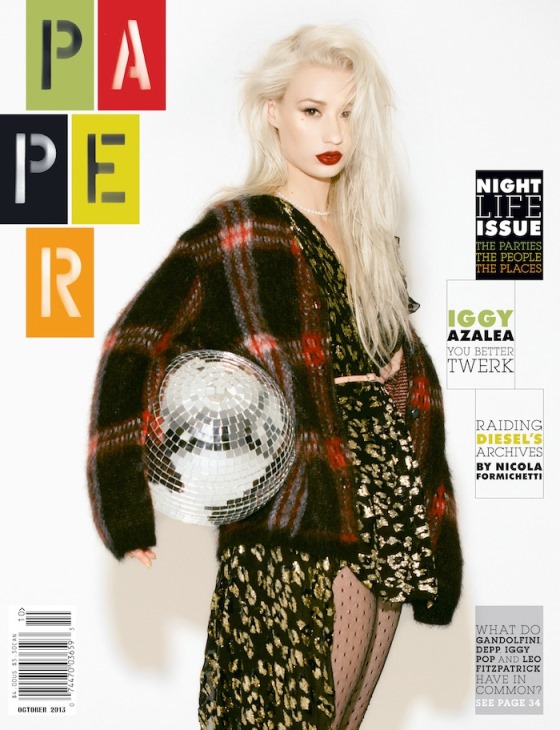 With the disco ball in hand, Iggy shuts the nightlife down in the October issue of PAPER magazine. In her cover story, she discusses her come-up, her upcoming debut The New Classic and more.
 And yet, Azalea's upcoming LP, The New Classic, is destined to be a major part of the nightlife soundtrack for the rest of 2013, and beyond. The album marks a major stride forward for Azalea as a songwriter, as evidenced by the lyrics in "Work." It's a song you can easily imagine Azalea performing for years to come. It's the cornerstone of The New Classic, and it marks a major evolution in her growth as an artist. The LP's inspirational third single, "Change Your Life," features a verse from T.I., and was brought to life in a cinematic, Showgirls-inspired music video.

"Oh, these new songs are about loads of stuff," she says. "If I wrote these songs at the beginning of my career, they'd be about ass cheeks. All the songs. Now only one song's about ass cheeks—out of sixteen. That's growth right there."
Read the full cover story here.