Busta Rhymes Joins ATCQ In BK
November 21, 2013 @ 8:53 AM EDT
Videos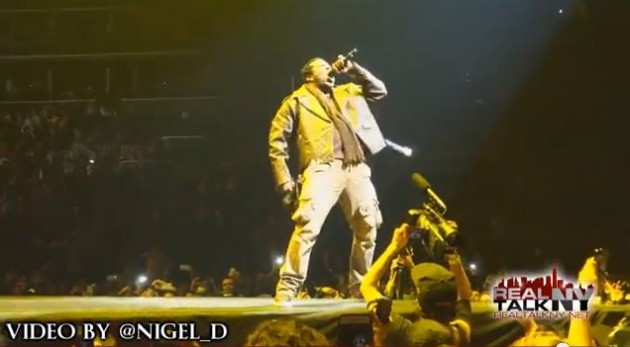 Here's The Scenario.
In the first of their last two shows ever, all four members Q-Tip, Phife Dawg, Ali Shaheed Muhammad, and Jarobi White opened up the second night of the Kanye's Yeezus tour at the Barclays Center. During their set, they brought out Bus for the posse cut, "Scenario".  Their final act takes places back in NY this weekend at Madison Square Garden.
Afterwards, Kanye brings another rant to the stage.