Suge Knight On 'Doggystyle' & Snoop Truce
November 25, 2013 @ 7:00 PM EDT
General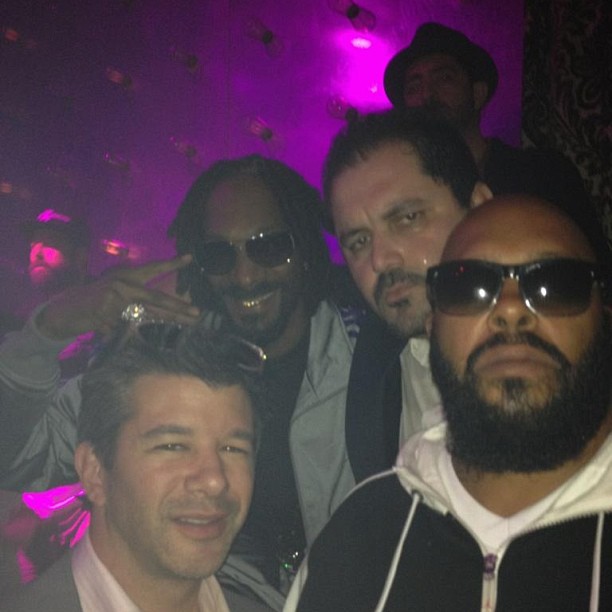 Hello, Suge.Over the weekend, Snoop Dogg's debut turned the big 2-0. Paul Cantor tracked down former Death Row boss Suge Knight to get his thoughts on the groundbreaking album and his relationship with Snoop.
Snoop's shown you a lot of love recently, said many positive things. There was that photo of you guys at a club together last February. What's your relationship like with him?
My relationship with him is where it's supposed to be. It's respectful on both ends. I could never turn around and say I hate this mothafucka, because he's a part of my life and I'm a part of his life. There was times starting this business with Death Row that some people were scared to go out of town, scared to go to New York. I'd come grab him, we'd go straight to the airport, just me and him, no entourage, not one person with us. We'd get our room, we'd go hang out, we'd be everywhere. We would go there, post up, enjoy the city, respect the city, and that went so far. Therefore, I owe a lot of credit, and a lot of other people owe a lot of credit, because if Snoop's not gonna hit the road with me and hit all those spots, I couldn't have did it, because I'm the business man. I'm not the artist, I'm not the talent. And pretty much everyone else was scared to go.
Go on.
[Snoop] played a role and built a lot of things. Built the West and built hip-hop. I think the things that happen in any relationship in business when you both come from the ghetto, it's just [because of] the people that are your distributors. It might be a guy who's not black, but he's in the same business with you, and you're gonna have a relationship. And they can never have a relationship with Snoop the way I have a relationship with him because you out four o'clock in the morning in different states, different countries, different streets, through good and bad. And the next person, they can only offer you a check. If you're Russell Simmons and Lyor Cohen, you can't say "[Snoop], you got the best deal in the world." You're gonna say, "You got the worst fucked up deal in the world and I can make it better for you." And that's what Russell and them did. Russell went to Snoop and flew him to New York and said, "I want to do a deal with you for Doggystyle."