Michael Eric Dyson Interviews Nas In D.C.
March 28, 2014 @ 11:53 AM EDT
General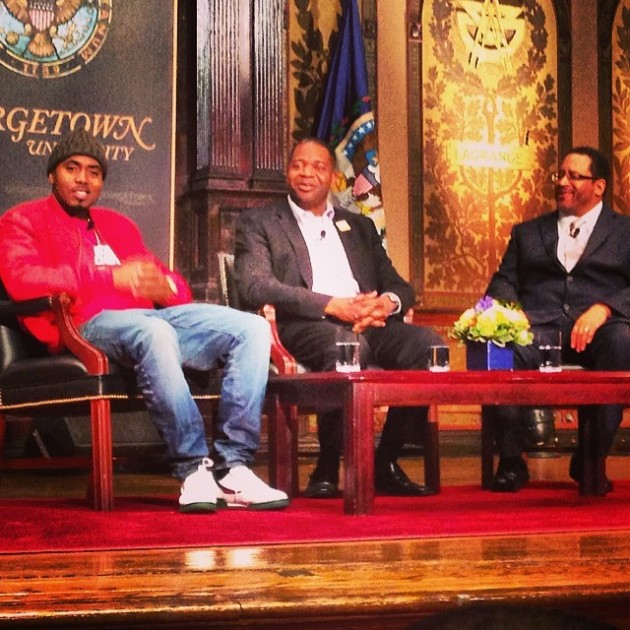 The Floor Is Yours.
Nas and Georgetown University professor Michael Dyson sat down for an interview at the institution's Gaston Hall last night in D.C. With 9th Wonder on the turntables and Lehigh University's James Peterson moderating, Dyson and Jones spoke on the state of Hip-Hop, Dyson's 2010 Born to Use Mics: Reading Nas's Illmatic, the impact of Nas' Illmatic and more.
In celebration of Illmatic's 20th anniversary, Nas will perform the album in its entirety alongside a live band at D.C.'s Kennedy Center tonight and tomorrow.