Robert De Niro Intros Nas Documentary
April 17, 2014 @ 7:36 AM EDT
General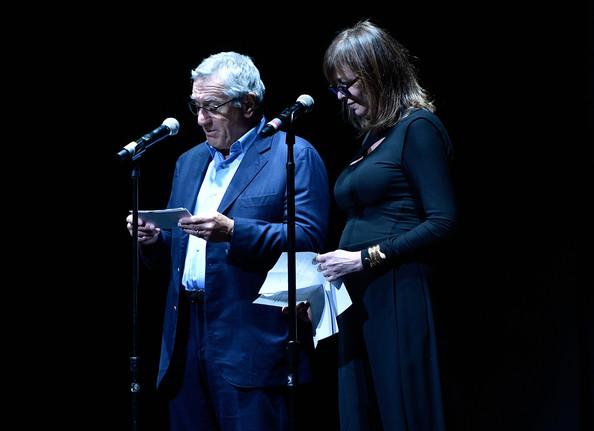 Rap Hero, Black Deniro.
The 13th annual Tribeca Film Festival kicked off last night at the Beacon Theatre with the premiere of the Nas documentary, Time Is Illmatic. Festival co-founder and Oscar winner Robert De Niro introduced the film and admitted he was 20 years too removed to listen to hip-hop. Would've been a nice touch if Esco sported his pink getup from the "Street Dreams" video.
After premiering the documentary, Nas hit the stage and performed Illmatic in its entirety. Tickets for the film's viewing can be purchased here. Illmatic XX in stores now.