Funkmaster Flex Interviews 50 Cent
April 30, 2014 @ 8:21 AM EDT
General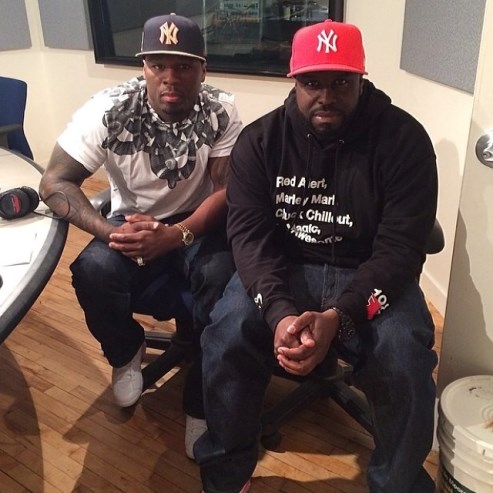 Digital Ambition.
On his Animal Ambition promo run, Curtis returned to Hot 97 last night for Funkmaster Flex night. If you missed the interview, you can stream it below.
Break 1: Leaving Interscope records, conversation with Paul Rosenberg, Eminem, Jimmy Iovine.
Break 2: Encounter with Steve Stoute.
Break 3: Explains fallout with G-Unit, last communication with Lloyd Banks.
Break 4: Jay Z vs Drake.
Break 5: Speaks on the state of New York Hip Hop, admiration for Troy Ave, Action Bronson, Chinx.
UPDATE: Now with video.