Rich Homie Quan Suffers Seizures In ATL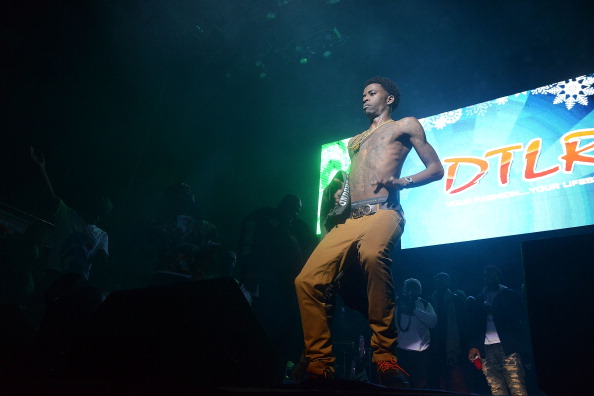 Still Going In.
Hard work pays off, but certainly not this type of way. According to TMZ, Rich Homie Quan suffered two seizures and a head injury during a video shoot this evening in Atlanta. He was rushed to a local hospital and is in good condition. Get well, my nigga.
UPDATE: Reps say Rich Homie is doing better.
On one of the hottest days of the year in Atlanta, GA, Rapper, Rich Homie Quan experienced heat exhaustion during the filming of his upcoming video Walk-Thru;causing him to initially faint. As the rapper came to, the episode spiraled into a brief seizure. LA based Rapper Problem along with concerned fans all witnessed paramedics take Rich Homie Quan to the hospital. He is good and recovering.
UPDATE 2: Rich Homie Quan post-seizure tweet.
First and foremost I want to Thank God for his blessings. Your boy just been grinding too hard. Thanks for all of the prayers… I'm okay