Pharrell "Come Get It Bae" On 'Kimmel'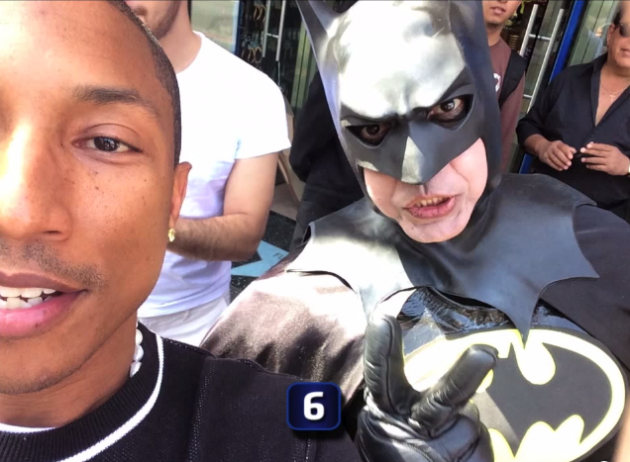 Holy Cow Batman, That's Pharrell!
It was a Twofie Shootout yesterday as Jimmy and Pharrell hit the Hollywood strip to see who can capture the most selfies with random pedestrians.
Pharrell also recalled his phone conversation with the late Michael Jackson and Jimmy's cameo in his "Happy" video. Afterwards, P closed out show with a performance.
UPDATE: More Pharrell? Well he returned the following night for "Get Lucky", "Hunter", and "Marilyn Monroe".