'This Is Hot 97' Season Finale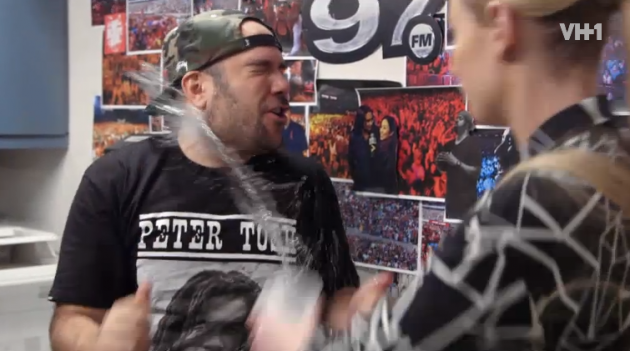 Drinks On Peter.
All good things must come to an end. And unfortunately for us, this season of This Is Hot 97. In the finale, the crew must decide how to "turn up" in order to return for a second season.
EPISODE 7:
The station's annual bowling event is about to go down. But before the showdown, Laura and Cipha compete to get Rick Ross on their team. Guests also include Wale, Khaled and more. This some gutter shit.
EPISODE 6:
Angie Mar and Peter spend their day at the spa getting facials while guest stars Stevie J and Joseline stop by for a game over poker with Flex and Ebro. Meanwhile, Action Bronson visits the station and puts the moves on Info.
EPISODE 5:
Hot 97's reality TV continues as Ebro gets in touch with his feminine side. Nice scarf, homie. Meanwhile, Angie calls shotty and rides along with Funkmaster Flex.
EPISODE 4:
As the saga continues over at Hot 97, Chipha Sounds plots to prank Peter Rosenberg. Meanwhile, Laura Stylez is pulling hairs to plan a birthday celebration for Macklemore.
EPISODE 3:
Following a few sexual harassment incidents, the station must attending a work training with the HR director
EPISODE 2:
Peter Rosenberg takes the word of his fellow peers and tries to convince his wife that they are ready for a treesome.
EPISODE 1:
Without telling the staff, Ebro brings the VH1 cameras up to Hot 97 for the premiere of their reality show. It's going to be a long season.