Big Sean Principal For A Day In Detroit
June 13, 2014 @ 11:38 AM EDT
General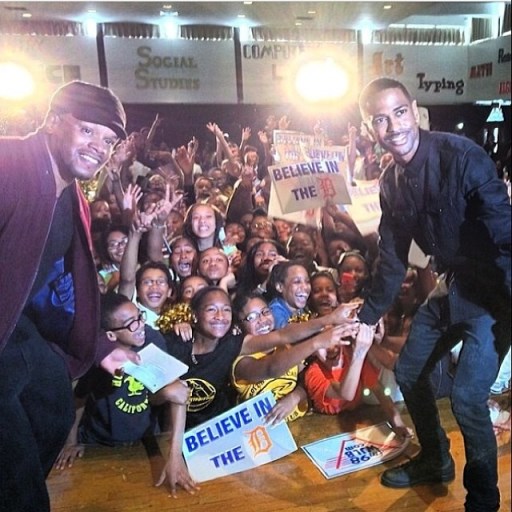 Sean In Charge.
Big Sean was back in the big chair and served as principle for the day at Bates Academy. The school won the Detroit Attendance Challenge, which was put by the Detroit Public Schools and Get Schooled. Says principal Sean:
"The correlation between success in life and daily attendance in school is inarguable. As a former DPS student, I could not be more proud of the district for taking the issue of attendance seriously."
Previously:
Good attendance calls for G.O.O.D. deeds. Due to Detroit's Lincoln High School 8.56% attendance increase, Big Sean will be their H.N.I.C. on Monday as part of the "Get Schooled" campaign. Sean says:
"Showing up to school, all day, every day, is one of the most important things students can do to reach their educational goals and to go on to success later in life. I am so proud of my hometown of Detroit for tackling attendance issues head on and I am so excited to celebrate the achievements of the students who worked so hard throughout the attendance challenge."
Just last year, his frequent collaborator Nicki Minaj also served as a principal for the day at Collins Academy High School in Chicago.