Nelly Returns To ESPN First Take
July 24, 2014 @ 10:21 PM EDT
General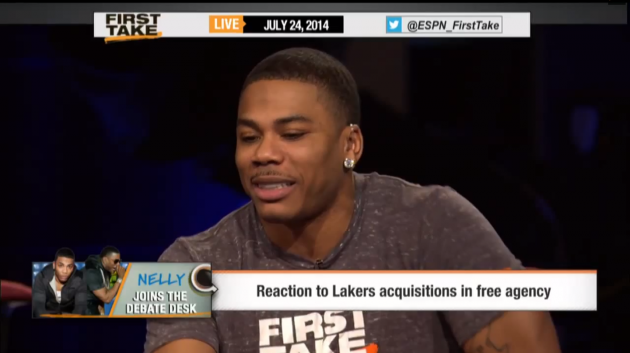 E.i.SPN.
ESPN's unofficial fourth member was back on ESPN today. In this clip, Nelly discussed LeBron's homecoming and Kobe Bryant's return.
Previously:
Nelly's back and talks Cardinals, Mayweather and LeBron.
Nelly was back on the show yesterday. On this go round, he discusses the lack of African-Americans in Major League Baseball, Dwight Howard and the future for the Lakers.
Charlotte Bobcats owner, Nelly was on ESPN's First Take earlier and discussed, well, sports, of course. He spoke on his team, love for baseball, and new workout DVD. Updates after the jump.