B.Dot On 'Sunday Morning Breakfast'
August 25, 2014 @ 11:05 AM EDT
General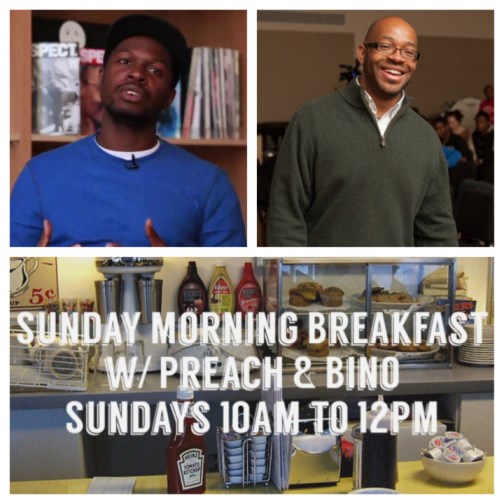 Finish Your Breakfast.
Yesterday morning, yours truly called into the Soundcast podcast, Sunday Morning Breakfast with Preach & Bino. Peep the rundown and listen to the full episode below.
Episode 8/24/14 featuring a interview with Rapradar's B DOT Miller discussing where Ferguson and Hip Hop collides, Anaconda, and the one hit rap artist. They also interviewed Cornell Professor, Travis Gosa, to discuss the media coverage in Missouri and the bias slant they broadcast.