Jim Jones Calls Out Dame Dash
August 25, 2014 @ 2:28 PM EDT
General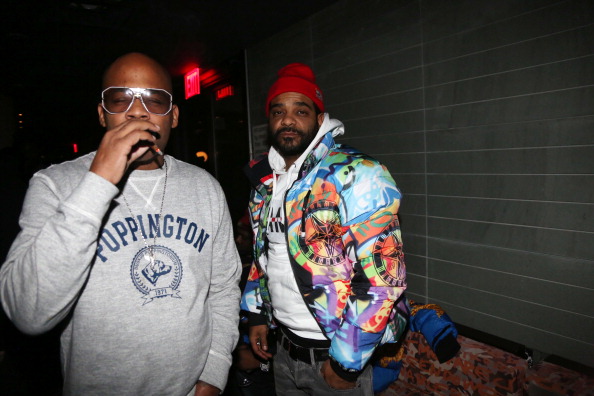 Hell Up In Harlem.

This afternoon, Jim Jones called out long time friend and business partner Dame Dash, via Instagram. His reasoning is unclear, but it appears that Capo is fed up with Dame's practices.
This nigga here is th real culture vulture n a thief fuck faggot lol back to my day…Now it's dusko blue u a faggot n a fraud n a thief fuckin punk but u quick to call and say u aint built for no street shit u a fuckin slut who the real culture vulture. 
Shortly after, Dame responded to Capo on his account.
I'm not sure what exactly would make @jimjonescapo disrespect me publicly or any kind of way but if it's over money or Buisness i really don't think that's the most productive way to deal with things…but I'm always open for discussion as long as we speak as men… I would never be ignorant enough to get on some tuff shit… That's what's killing our culture… I have nothing but love for you despite your disrespect…we are all kind of used to the way you react in the moment but it's just not positive or productive for the culture….let's lead by example…we can't be fighting each other it makes us all look dumb harlem does stick together we never fight each other… Please don't try to make a positive thing look negative….if you have a real issue we can talk about it…my daughter is on this Instagram…. And I love your family my nigga… Let's hug it up…. We dont need to be fighting #harlemstickstogether