Complex Presents: No Debate (Ep.4)
August 26, 2014 @ 12:33 PM EDT
General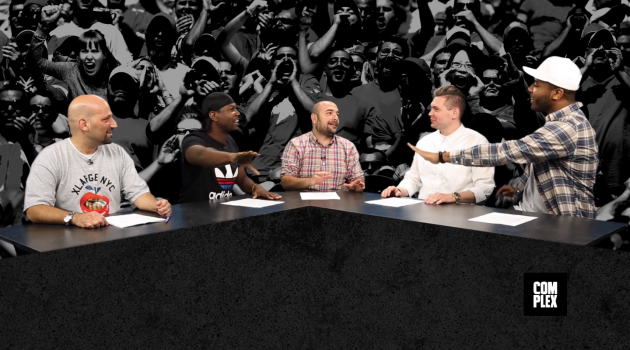 Great Debate.
It's been a long time, but No Debate's back with a new moderator, Peter Rosenberg, and special guests Noah Callahan Bever and Reef Tewlow. Topics at hand? Trinidad James, Bobby Shmurda, Young Thug, Nicki Minaj, and more.
Episode 3:

And we're back! Along with Combat Jack, Complex's, Insanul Ahmed, and Ernest Baker we predict if Iggy Azalea is Grammy-worthy, if 50 Cent and his elders should call it quits and more. Three times a charm, so check it out.
Episode 2:
With Combat Jack sitting in, Ernest and yours truly weigh on Troy Ave and hip-hop media.
Episode 1:
Everyone's a critic—Even me and Ernest Baker. Here's the first episode of our new hip-hop webseries, No Debate. Miley Cyrus, best rap verse ever? Ha! Com'on son!