50 Cent On Grandmother's Passing
September 26, 2014 @ 8:41 AM EDT
General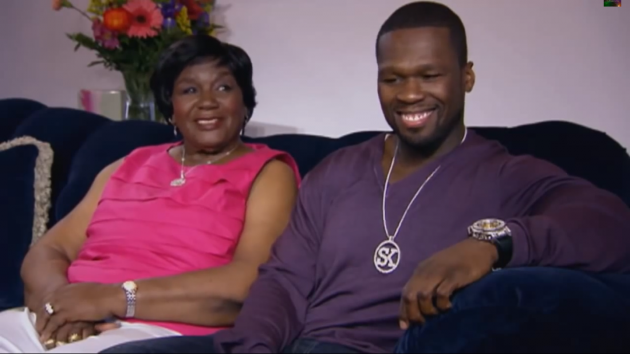 Rest In Peace.
50 Cent's cousin Continental 5, revealed that their grandmother Beluah Jackson, recently passed away. So far, no cause of death has been revealed. After Fif's mother died, Ms. Jackson raised 50 and his relatives in Queens. In several interviews, he's credited her as being the most important person in his life. Condolences to the Jackson family.
UPDATE: 50 Cent opens up on the passing of his grandmother with VIBE.
How'd you find out about your grandmother's death? Were you in the middle of work?
I had to go to Power to rehearse the action sequences and I was on the treadmill, working with the stunt coordinators, when my aunt called me and told me I needed to come to the hospital. I had the chance to talk to her a little bit before she passed. My grandmama was coherent the whole time. I've seen a lot of people die around me but I saw them die on the corner that we were standing on. Outside is a different danger. It's like you go to the hospital, [my grandma's] up, she's there, she's alert. She responded to my voice and then after I see her, her blood pressure starts to drop and then she's gone
There's speculation on the Internet that you and Ciara are back together.
Ciara is a really good friend of mine and she came to show me support when I lost my grandmother because she had her relationship with my grandmother. People don't know but we have been friends for about four years so that's why [people] are surprised to come and see her support. It's unfortunate that somebody would take a picture [of her at my grandmother's funeral]. You got people out there that are supposed to just follow and not have any significance at all. At the end, they look for any opportunity to take a photograph to get their followers up. Some things are supposed to be entertainment and some things are supposed to be part of your life. When your personal life become business, it gets interesting..