Jeezy 'Seen It All' Tour Dates
October 7, 2014 @ 2:17 PM EDT
General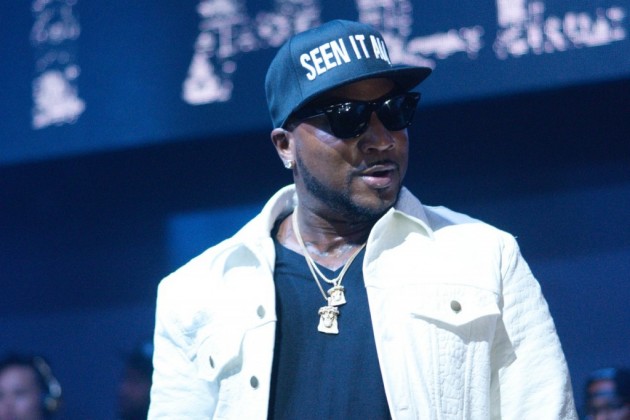 Road Warrior.
Da Snowman' cometh. Two months after co-headlining Wiz Khalifa's "Under The Influence Tour", Jeezy's returning to the road this Friday in support of his latest album, Seen It All. Check out when he's coming to your city below.
Oct.​
9​ Daytona Beach, FL​ Bethune-Cookman U. (Homecoming 2014)
​10 ​St. Petersburg, FL ​Jannus Live
​11 ​Prairie View, TX ​Prairie View A&M U.(Homecoming 2014)
​17 ​Baltimore, MD ​Morgan State U. (Homecoming 2014)
​18 ​Myrtle Beach, SC ​House Of Blues
​19 ​Charlotte, NC ​The Fillmore
​21 ​Ft. Lauderdale, FL ​Revolution Live
​24 ​Norfolk, VA ​The Norva
​25 ​Richmond, VA ​The National
​26 ​Washington, DC ​Echo Stage
​28 ​New Haven, CT ​Toad's
​29 ​Providence, RI ​Lupo's
​30 ​New York, NY ​Barclay's Center (Power 105 Powerhouse 2014)
​31 ​Philadelphia, PA ​Wells Fargo (Power 99 Powerhouse 2014)
Nov.​
4​ Pittsburgh, PA ​Stage AE
​5 ​Cincinnati, OH ​Bogart's
​6 ​Grand Rapids, MI ​The Intersection
​8 ​Columbus, OH ​Newport Music Hall
​9 ​Cleveland, OH ​House Of Blues
​10 ​Nashville, TN ​Limelight
​15 ​Des Moines, IA ​Val Air Ballroom
​16 ​Wichita, KS ​The Cotillion
​20 ​TBA
​21 ​Dallas, TX ​Southside Ballroom
​23​Houston, TX ​Arena Theatre
​25 ​Denver, CO ​The Ogden
​28 ​Los Angeles, CA ​Club Nokia
​29 ​Phoenix, AZ ​The Press Room
​30 ​Las Vegas, NV ​Hard Rock Live
Dec.​
2 ​Santa Ana, CA ​The Observatory
​4 ​Sacramento, CA ​Ace Of Spades
​5 ​Boise, ID ​Revolution Center