Diddy vs. Drake In Miami ?
December 8, 2014 @ 1:59 PM EDT
General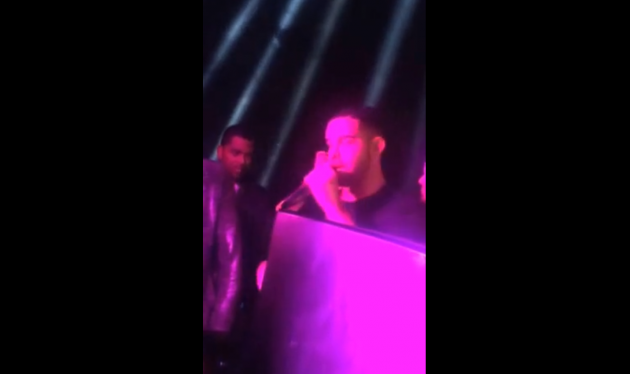 Take That?
Drake and Puff were allegedly involved in an altercation over the weekend  in Miami. No word on what sparked the supposed fight, but according to Rick Ross' DJ Sam Sneaker, Drizzy suffered a dislocated shoulder. Below is his take via Twitter. Above is footage from Drake's gig at Palm.
It definitely wasn't bout Cassie. Drake at the Hospital Smh. He dislocated his Shoulder. It'll come out soon. Yall pray for Drake. Nigga caught a 3 Pc …Diddy put hands on that boy … And he Ain't go 0-100 … That boy left.