A$AP Rocky On A$AP Yams Death
January 25, 2015 @ 4:42 PM EDT
General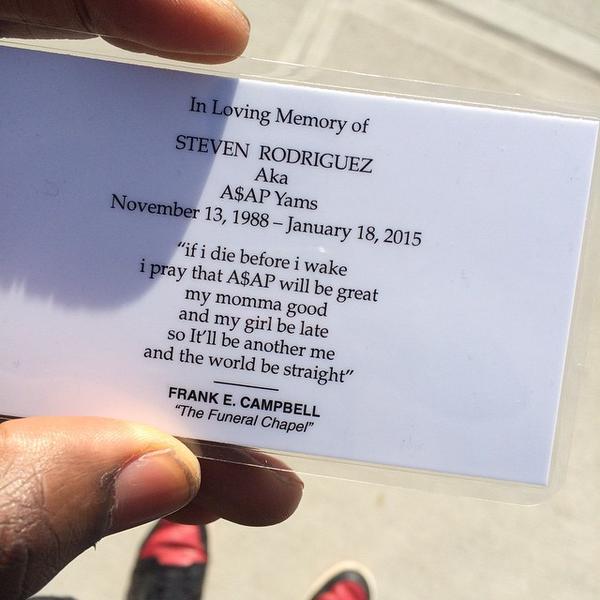 Lords Never Worry.
Earlier today, A$AP Yams was laid to rest. Last night at the annual Sundance film festival in Utah, A$AP Rocky truncated his performance and talked to Billboard about his partner's passing.
That performance…that was just going to stop me from crying. I had to address it, because the whole time I was rapping and I wasn't into it, which is sad, but I just gotta keep it real. I can't front. It's even harder knowing that I gotta fly out in less than an hour just to go bury him. That's the part that eats at me.
People were saying that Yams overdosed on drugs — he didn't overdose on any drugs. I feel like people feel that way because that's all he's in pictures doing. When you see A$AP Yams you see Hennessey or purple drink, you see some type of controlled substance or illegal narcotic.
I'll be back in my zone in a bit. I just got it get it together. This all happened and the timing is so wrong, with me doing Sundance and Mens Fashion Week in Paris. I'm a happy spirit, man, and I feel like time heals. It's all about good people with good energy, and the universe keeps producing them to me. I'll be fine. God is good and I keep all hope and faith.
Rocky also revealed that his untitled sophomore album is complete and was co-executive produced by Yams and Dangermouse.
Dangermouse and Yams — I'm really intrigued for people to hear how that combination sounds. Yams manifested his powers into it.