Kendrick Lamar Returns To Breakfast Club
April 3, 2015 @ 8:39 AM EDT
General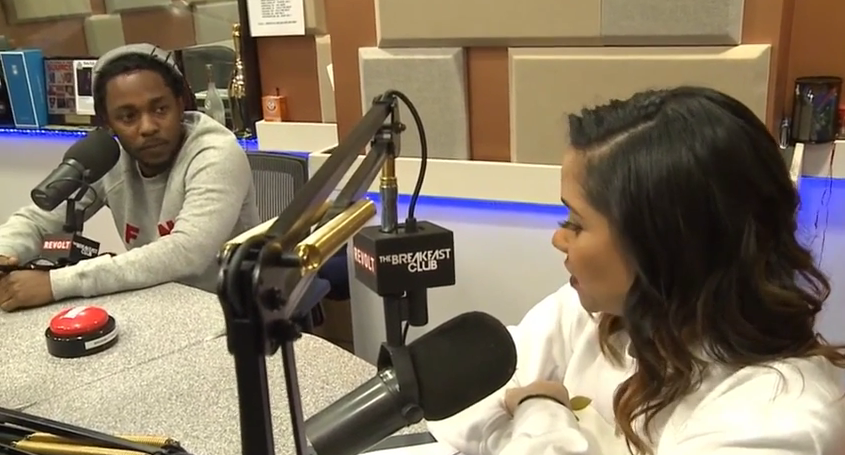 Loving Yee Is Complicated
While in New York this week, K-Dot was back with The Breakfast Club. He spoke on the early release of To Pimp A Butterfly, the artwork, favorite tracks, social issues in his music, Run The Jewels, the interview with Tupac, his recent engagement to longtime girlfriend and more. Congrats!
Previously:
During his New York visit, Kendrick returned to The Breakfast Club. He broke down the meaning of his "i' record, forthcoming album, expectations,  upcoming track "King Kunta", last week's performance at the Cav's game, rumored assault in Vegas, and more.
K-Dot returned to Power 105 this morning. He spoke on his upcoming debut, musical influences, BET Hip-Hop Awards, Lady Gaga rumors, adjustments to fame and reiterates Detox is complete. Oh.