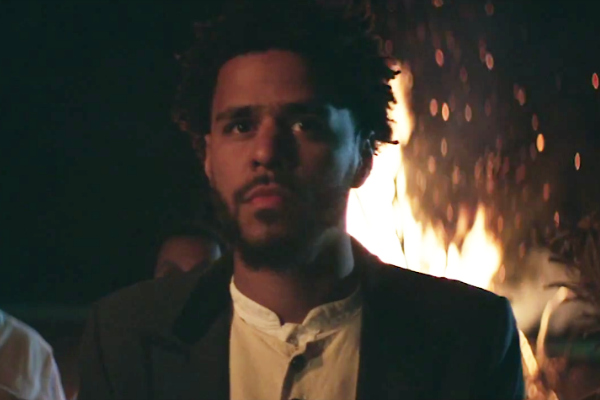 The most powerful video of the year goes to J. Cole's "G.O.M.D." In it, Cole is what Malcolm X once described as a "house nigga," and he quickly becomes the target of ire of those in the field.
But Cole has a plan, and aided by a white girl in the slaveholders' house, he organizes a revolt. It works, and once everyone's free, the black women dance around a fire in the middle of the forest. Liberation.
But soon they're found, and as white men (who clearly want their slaves back) approach on horses, the camera lands on the white girl who helped Cole. She stands in solidarity with the blacks, perhaps ready to die.
That Cole made a major label video about a successful slave revolt speaks not only to his bravery, but his clout as well.