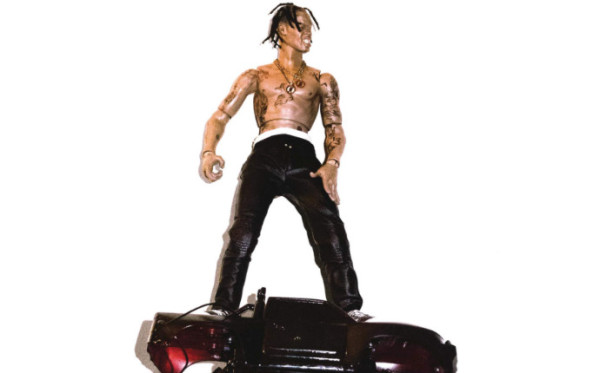 Travis Scott is a consummate curator, taking bits and pieces of the most influential artists—Kanye West, Kid Cudi, Future—and melding them into a single entity. His production work was enlisted for Yeezus and Cruel Summer, and his last mixtape, Days Before Rodeo, was an excellent encapsulation of the Atlanta zeitgeist, thanks in part to production from Metro Boomin, FKi, and others.
Rodeo is his official debut album, and it doubles down on the ATL-centric ingredients that made Days Before Rodeo so popular. Metro, Sonny Digital, TM88, Southside, and Zaytoven pop up on production credits, while Quavo, 2 Chainz, Future, Swae Lee, and Young Thug make vocal appearances. The album is a melting pot of guest features and inspirations, yet it's Mike Dean who provides the driving force of the album's sound, as he produces on all but four of the album's 14 tracks.
Travis, meanwhile, finds his footing whether he's mumbling, singing, and humming. Better rappers eclipse him across the album—Chief Keef has a unique awareness of how to bend his own voice around "Nightcrawlers"—but rapping isn't his focus. It's the hooks and bridges where Scott is in top form, breathing an alien energy into an already out-there song. His live show supports this: jumping, thrashing, and spitting, he's a hurricane onstage, doing more around the song than in the song itself. Lyor Cohen calls Travis punk rock, and it makes a lot of sense—his songs are spectacles that awe you with pure force. That's how Rodeo wins—by playing not to the mind, but to the body. When the drums drop on "Impossible" and Travis yowls "Yeeeeeah," you'll see.