Making Of J.Cole '4 Your Eyez Only' Cover
December 6, 2016 @ 5:11 PM EDT
General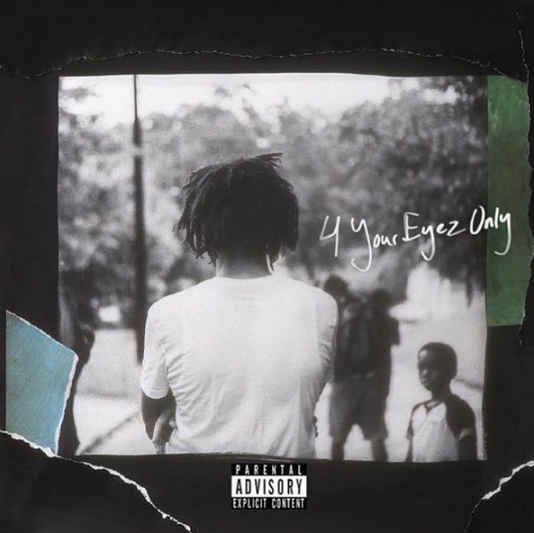 For You
Photographer Anthony Supreme is the man behind the cover art of J.Cole's new, 4 Your Eyez Only. Here, the North Carolina native explains how he got the gig. He went into more detail on his Instagram handle a few days ago.
Here's a Long back story for you! I'm Super excited about this cover and album artwork. I captured for my favorite artist of all time J.Cole and proud to say this is my First Official Album Cover ! This represents all that I am and where I'm from in North Carolina. I remember being in a record store in Sydney with my girlfriend saying to her "I wanna do an Album cover someday, I wanna walk into a store and see something I created on the record store around the world" I remember her saying who would you wanna do a cover for ? I honestly didn't know at the time. Then a week later I get a text from Scott who's works for Dreamville and good friend of mines ask me "you wanna do the photography for J.cole's new album ? " "I was like hell yeah ! " Crazy right !
I remember the day I pitch this photo to J.cole I was nervous as fuck ! It was in September and we were on a two week tour of creation for this album. I thought this was the perfect photo for his cover. It took me two days to build up enough confidence to show him 6-7 specific photos I felt stood out to me. But, this one stood out the most of this young boy in Atlanta. I was nervous to sit down with Cole & his manager to discuss my findings in the back of this huge tour bus. I described to Cole that there was just something about this young boys eyes. Because that day Cole, Scott and I just randomly stumbled upon this neighborhood in Atlanta while shooting footage for something later to come. This Atlanta neighborhood was just going crazy! People were running out of there house to take a photo of Cole and ask him questions but, their was something to me about this boy and how he kept looking at Cole as he walked around his neighborhood. I can see in his eyes how much this experience is slowly changing his life forever! The young boys face just stood out to me to capture. I saw in his eyes he knew nothing about J.Cole, but was some what amazed how everyone was reacting to him. The boy even asked Cole several times who he was. But, he couldn't understand what was going on in his world. Cole and I spent hours one night looking for photos for his album but nothing seem to stand out. Then a few days past and I finally found this photo that I felt represented the cover to most to me to pitch to him. Which at the time Cole felt something about this photo as well but wanted to think about it.
I few months past and I got news this week from Scott he made this his Album cover, which is kinda amazing to me! Because, everything we created during that time period was pure in the monument, pure connection and all the photos and content to come represents just that. Human connection, the universe and coincidence. LIFE ! I must say I can't wait for the world to see the rest of my photography I captured threw out this process in his album booklet that represents one of the greatest monuments of my life ! I must say I was nervous everyday & became very motivated and inspired by this wonderful human J.Cole ! I couldn't have ask for anything better! Im from Monroe, North Carolina a small city out side Charlotte, North Carolina and to have my first Official Album Cover with J. Cole that's a huge representation of North Carolina Is really a Dream come true ! Thanks you @realcoleworld , @kingofqueenz25 and @Dreamvillerecords for letting me create this for you