Meek Mill Sentenced To 2-4 Years In Jail
November 6, 2017 @ 7:48 PM EDT
General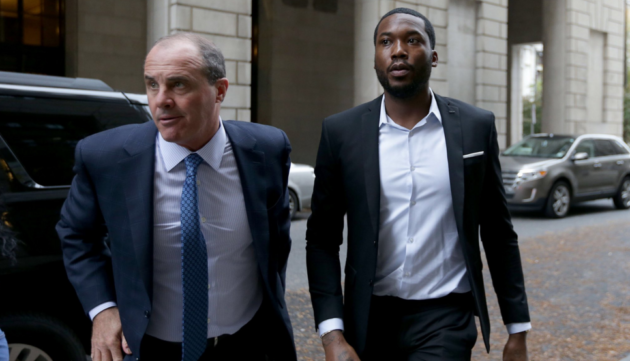 Ya'll Thought I Was Finished?
Meek Mill is back behind bars. This afternoon, a Philadelphia judged ordered Meek Mill to do 2-4 years in jail for violating his probation from his 2009 drugs and weapon case.
According to the judge, Meek violated his probation when he was arrested in March for assault at a St. Louis airport and reckless driving in NYC this past August. Although both cases were dropped, the arrests alone resulted in the rapper to be remanded.
This isn't the first time Meek Mill violated probation. Last year, he was sentenced to 90 days of house arrest. Back in 2014, Meek Mill did 5 months in prison.