Angie Martinez Interviews Pusha T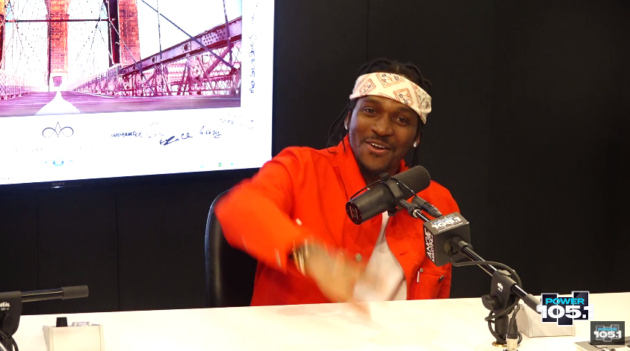 P.S.A.
Pusha T is set to release his new album Daytona on Friday. While in New York, King Push visited Power 105 for a sit down with Angie Martinez. During their chat, he assures the album release, scraping "Sociopath" from the tracklist, initially getting Meek Mill on "What Would Meek Do?" and Kanye changing the artwork late last night.
Push also discussed his G.O.O.D. Music presidency, his views on Kanye's recent support for Donald Trump, working with Nas, a potential tour with Nas, Kanye, KiD CuDi, and Teyana Taylor and much more.