Nicki Minaj Pushes Back Queen Album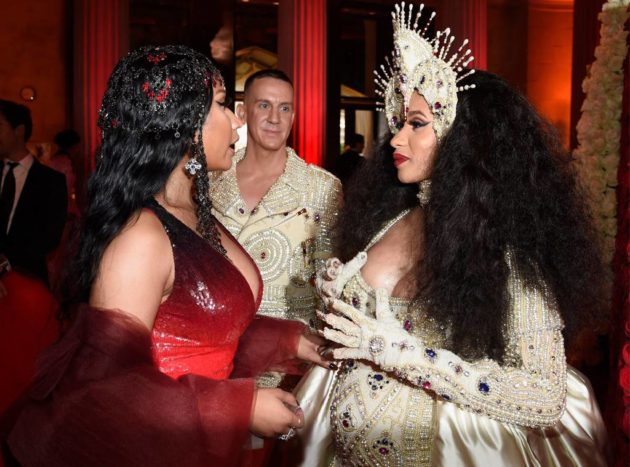 August?
The stars put on their best dressed for yesterday's Met Gala 2018 at Metropolitan Museum of Art in New York City. The fashion event's theme was the Catholic-inspired "Heavenly Bodies" that included co-host Rihanna, SZA, 2 Chainz, Diddy, Travi$ Scott, Childish Gambino, Janelle Monae, Jaden Smith, Solange, Wiz Khalifa, Cardi B, Nicki Minaj and others.
While walking the red carpet, Nicki Minaj announced the title of her new album, Queen and the release date of June 15. Currently, the project has spawned the two singles,"Barbie Tingz" and "Chun Li." Onika was also spotted in a few photo ops with Cardi B.
Earlier in the evening, 2 Chainz put a ring on his long-time girlfriend Natasha Ward during his proposal on the red carpt. Congrats!
UPDATE: New date alert: August 10
8|10|18 #Queen

— Chun-Li (@NICKIMINAJ) May 24, 2018