Miss You Much: Diddy & Cassie's Twitter Romance
August 24, 2009 @ 3:31 PM EDT
General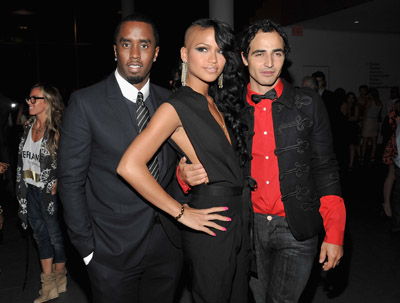 Diddy and Cassie's dedication to Twitter has made it increasingly harder to hide their relationship. This past weekend, Cassie went apparently OT to her cousin's wedding. Now we know those things drum up the emotion in the hardest of hard bodies. At about 6:55 pm on Saturday, Cassie apparently playin' bridesmaid posted this flick.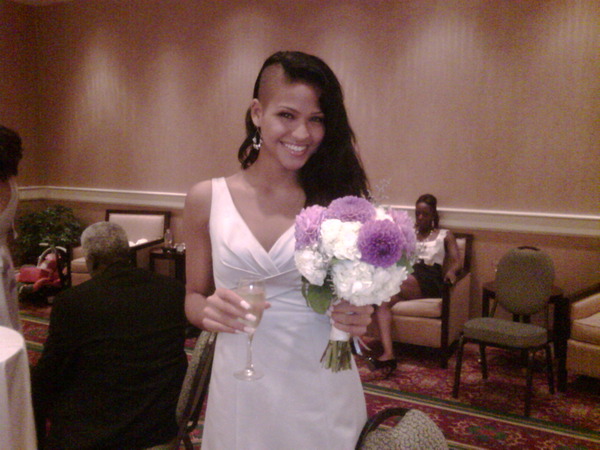 An hour later, Puff took notice:
Finally she touched down back in the Big Apple on Sunday. And guess who she went to see.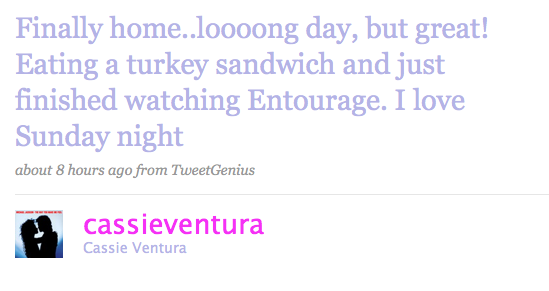 Did somebody say turkey?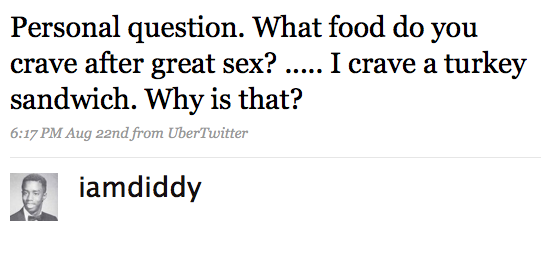 Now from late last night into this morning, Diddy has been frantically tweetin' photos from a new Cassie photo shoot. These guys would be cute if they came clean. It's been a long time since they were caught canoodling in Central Park. Claim your woman, Combs.