MTV 2009 VMA's Winners List?
September 12, 2009 @ 8:25 PM EDT
General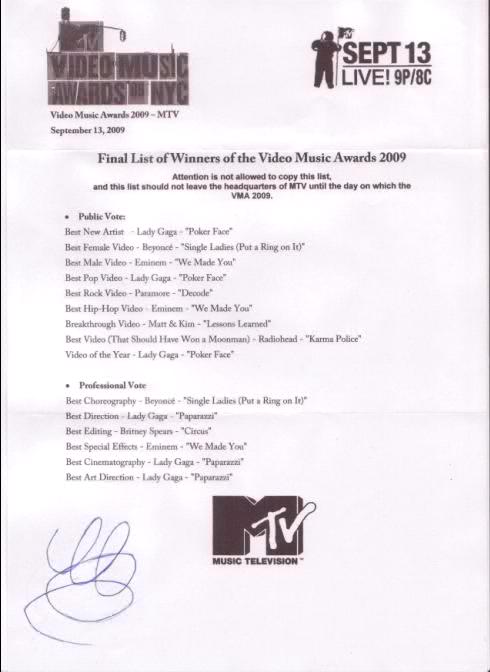 Welp, someone's getting fired. Here's what appears to be the winners list for tomorrow's VMA's. According to this, Eminem swept the hip-hop category, while Lady Gaga takes home a moon man for Video of the Year. Congratulations?
Props: Marvin
Update: Aye! According to MTV Buzzworthy, this list is phony and fake. Got it? Okay!