LL Cool J Up For Rock And Roll Hall Of Fame Induction
September 23, 2009 @ 9:19 AM EST
General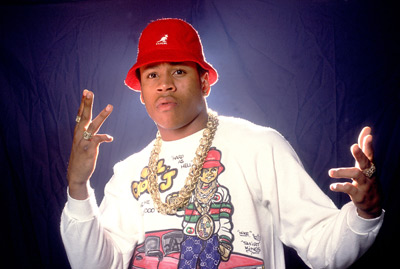 Queens stand up! LL Cool J is up for possible election in the Rock and Roll Hall of Fame.
NEW YORK (AP) — Kiss, LL Cool J and the Red Hot Chili Peppers could be among next year's inductees at the Rock and Roll Hall of Fame.
They are part of an eclectic group of 12 acts in contention for the 2010 class. Other first-time nominees include Genesis, Jimmy Cliff, The Hollies and songwriter Laura Nyro.
Some of the names on the ballot have been there before – Donna Summer, Darlene Love, ABBA, the Chantels, and the Stooges.
Only five acts make it in. The 25th annual induction ceremony is slated for March 15 in New York City. The inductees will be announced in December.
Bad actor or not, James Todd Smith is first ballot Hall of Fame everything when it comes to music. I hope Uncle L gets in, how can I help?