Kanye West Flaps Over Chicken?
September 30, 2009 @ 12:16 PM EDT
General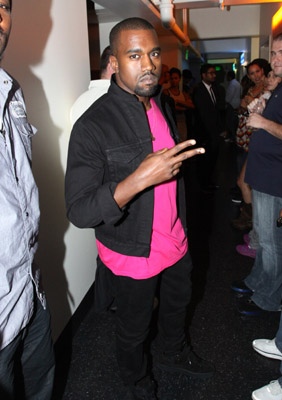 According to VIBE and MTV UK, Kanye had another tantrum this past weekend. Backstage at the Common & Friends benefit concert he allegedly asked, "Why wasn't I offered chicken? You want me to perform for free, [and] everyone is eating… why am I not eating?" When a waitress replied that he didn't ask for any, he blurted, "Well, I'm asking now!" Allegedly, he took a bite and threw the rest in the trash. Waste not, want not?
Bonus: I'm Hungry!
Update: Common says Kanye ate good in the neighborhood.