T-Pain Cops A Plea To Jay-Z
September 30, 2009 @ 12:31 PM EDT
General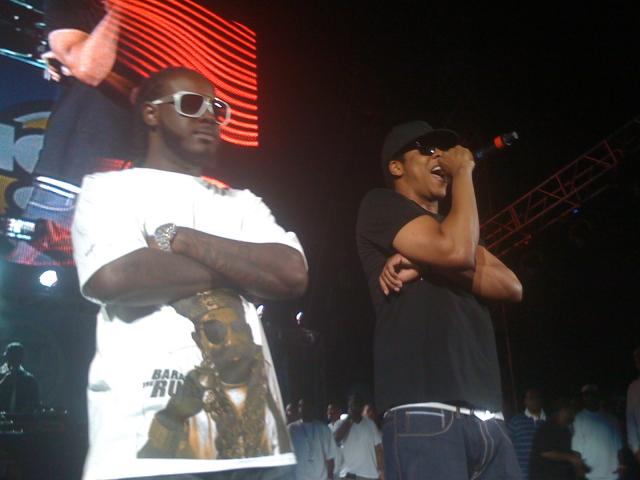 "I just gotta be more careful."
After blamin' it on the Nuvo, blubberin' about being hated on for five years, and defending the light-skinned regular chick by his side, Faheem uses Drake's "Successful" instrumental to send an open letter to Hova. Guess this guy doesn't believe in Twitter.
"Alright, so let's talk about this Jay shit
Somedays I wish that I ain't never say shit
And Diddy said, ain't no excuse for what I did
But I felt like he was knocking the same shit that feeds my kids
I do music cause I need it to make my world spin
So when you down it, it's like you dissin' my girlfriend
And Jay one of the only niggas I hear bringin' it
So I didn't think that he would even entertain the shit
Cause entertainment is see through
But if you really feel like I'm dead, then nigga me too
I ain't tryna write you're rhymes
But you coulda skipped one DJ and all you had to say was 'T-Pain, we cool'
But by all means don't take this as a diss or hatin'
I just wanna explain my side of the situation
So if you knew just how much respect that I had
You'd know that I'm a real nigga when I say, my bad."
Does anyone think Jigga gives a fuck at this point? Not me, autotuner.
Props: Team Supreme for the tune and transcription.
Previously: T-Pain Addresses His Jay-Z Diss
Sidebar: Happy Birthday, Nappy Boy