Eminem Says Just Blaze Has 4 Or 5 Tracks On "Relapse 2"
October 3, 2009 @ 3:42 PM EDT
General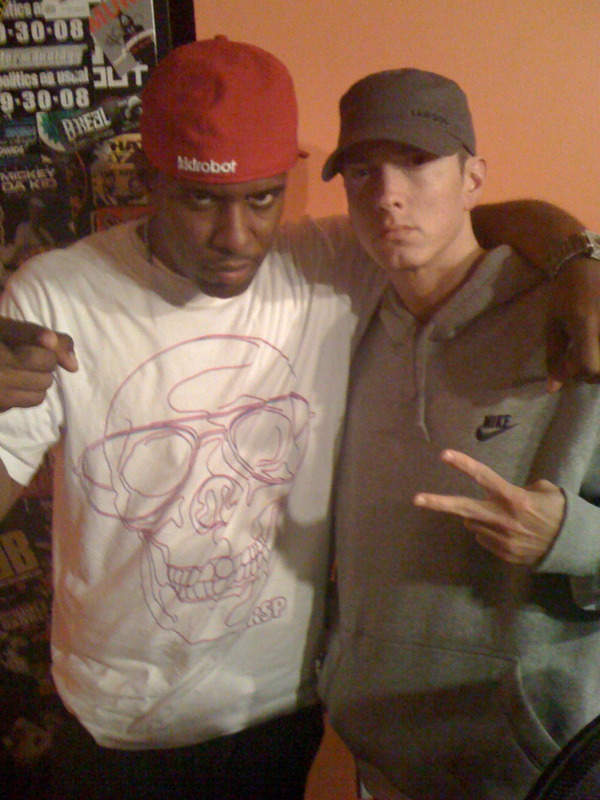 It's about that time. Marshall Mathers interview on the station he owns. The Internets are about to get very excited.
Part 1: Has a song on new album where he and 50 rhyme back and forth 8 bars each. Just Blaze is handlin' the bulk of Relapse 2's production. Yeah, you read it right. And Em is wearin' jeans. Quite an accomplishment.
Part 2: DJ Hero talk. Relapse leftover is on there. Em doesn't care about bootlegging. Whoo Kid continues to beg for an exclusive.
Part 3: No touring plans. The Haitian Barry White is still gushin'.
Part 4: Em hasn't read 50's book yet. Plugs his Voodoo show and even sings a lil Happy Birthday.