Questlove Brings The Yacht Rock Noise!
October 6, 2009 @ 10:18 AM EDT
General

[vodpod id=Groupvideo.3586139&w=425&h=350&fv=]
Christopher Cross. Michael McDonald. The Roots. I can't vouch for you, if you ain't a part of this. Just watch the magic unfurl! I swear to God, I caught a chill. Ha!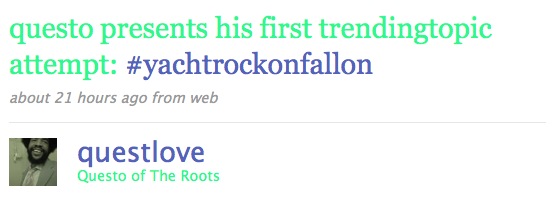 Update: Now we're "Sailing". Nice!